…
PACKS
PREPARE FOR COLD WEATHER
D-FENCE SOLUTION
D-fence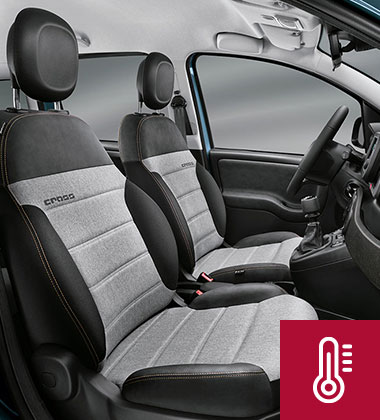 1ST ROW HEATED SEATS
First row seats can be heated for full comfort during the cold season.
HEATED WINDSHELD
Clear away ice and condensation from the windshield without running heaters or air conditioning. save energy and enjoy visibility during the winter.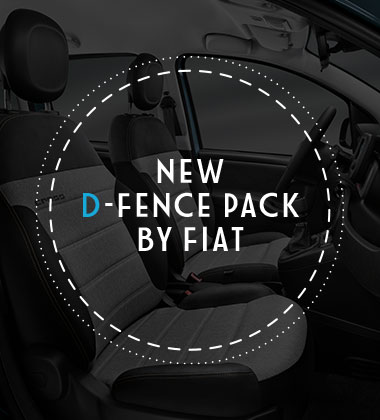 NEW D-FENCE PACK
The new D-fence pack includes three products that help keep your car free from bacteria: the high performance cabin filter captures 98% of impurities from the outside, the air purifier with HEPA filter helps purify the air inside while the UV lamp removes up to 99% of bacteria on the interior surface.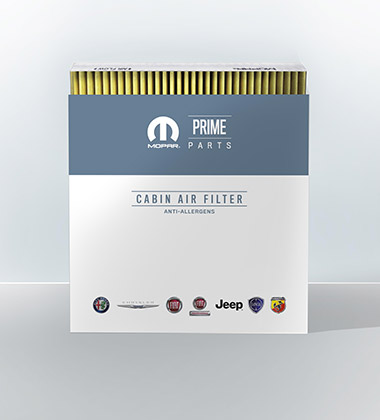 MOPAR PRIME CABIN FILTER
Carbon activated filter with an additional Polyphenol treatment which can:
-Block particulate matter almost completely (PM2.5)
-Trap almost 100% of allergens
-Reduce the growth of moulds and bacteria by more than 98%
AIR PURIFIER
A portable device powered via a 12v socket, with an integrated HEPA filter that:
-Filters even fine particles, such as PM 2.5. Not only does it remove harmful particles, but also cigarette smoke and dust.
-Eliminates toxic gases and car exhaust fumes quickly.
-Removes up to 98% of airborne bacteria.
UV-C CLEANER
A plug & play device which irradiates the interior surfaces of a vehicle with a UV light helping to:
-Kill bacteria
-Sanitise the vehicle interiors (seats, dashboard, steering wheels, gear stick) in few minutes
-Remove up to 99% of bacteria present on surfaces
PACKS

PREPARE FOR COLD WEATHER

1ST ROW HEATED SEATS

First row seats can be heated for full comfort during the cold season.

HEATED WINDSHELD

Clear away ice and condensation from the windshield without running heaters or air conditioning. save energy and enjoy visibility during the winter.

D-FENCE SOLUTION

NEW D-FENCE PACK

The new D-fence pack includes three products that help keep your car free from bacteria: the high performance cabin filter captures 98% of impurities from the outside, the air purifier with HEPA filter helps purify the air inside while the UV lamp removes up to 99% of bacteria on the interior surface.

D-fence

MOPAR PRIME CABIN FILTER

Carbon activated filter with an additional Polyphenol treatment which can:

-Block particulate matter almost completely (PM2.5)
-Trap almost 100% of allergens
-Reduce the growth of moulds and bacteria by more than 98%

AIR PURIFIER

A portable device powered via a 12v socket, with an integrated HEPA filter that:

-Filters even fine particles, such as PM 2.5. Not only does it remove harmful particles, but also cigarette smoke and dust.
-Eliminates toxic gases and car exhaust fumes quickly.
-Removes up to 98% of airborne bacteria.

UV-C CLEANER

A plug & play device which irradiates the interior surfaces of a vehicle with a UV light helping to:

-Kill bacteria
-Sanitise the vehicle interiors (seats, dashboard, steering wheels, gear stick) in few minutes
-Remove up to 99% of bacteria present on surfaces