…
INTERIOR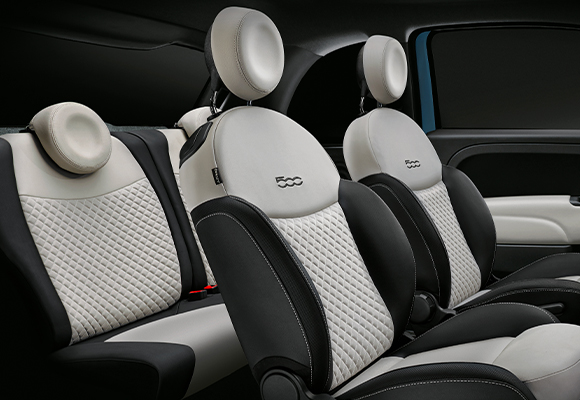 STYLISH AT THE CORE
An icon of lifestyle, with fashion touches: the white matelassé seats pay homage to the world of couture design with their dynamic and sophisticated look.
TAKE THE LEAD, IN STYLE
The soft touch steering wheel with chromed details features 8 buttons to give you full control of the car's functions.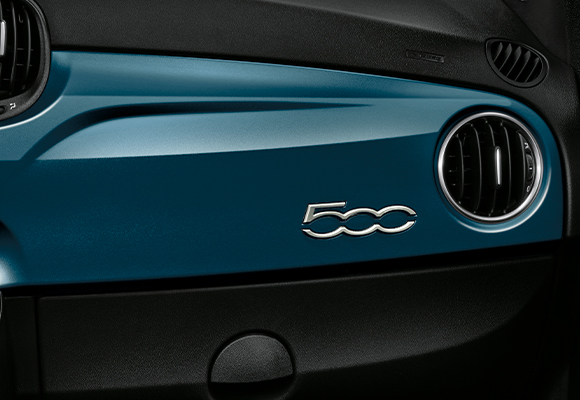 BODY COLOUR DASHBOARD
Dashboard and body share the same colour, for a consistent style.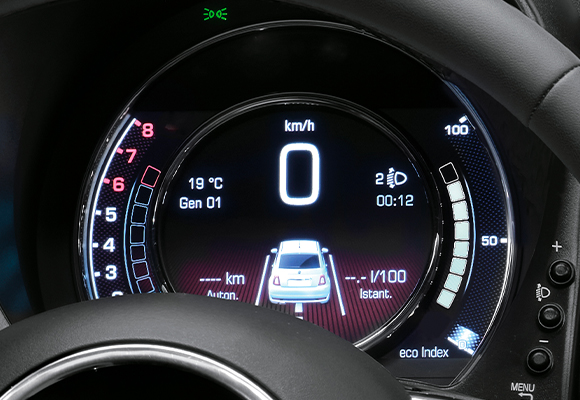 7" TFT DISPLAY
500 Dolcevita Plus offers you clarity on your journey, with a 7" TFT display, giving you all the information you need.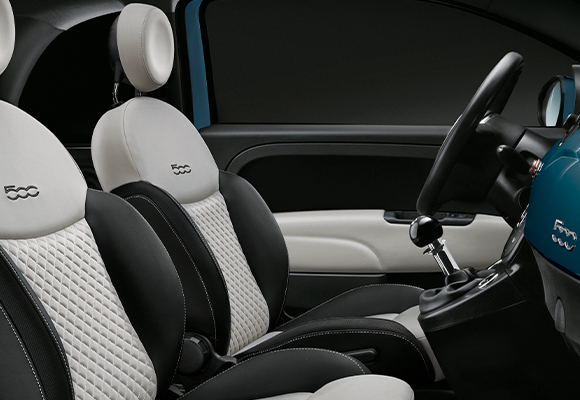 THE TRUE MEANING OF COMFORT
Simply adjust the seat height in the Fiat 500 Dolcevita Plus for maximum comfort, and stash extra items in the roomy back seat pockets.